Private and Group Lessons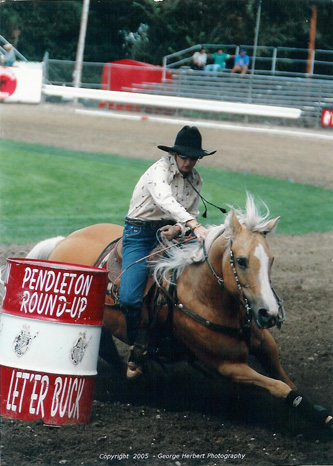 Our Western riding instructor is Amy McHale. She has 30 years experience as an instructor and a lifetime of experience riding and competing. She will help you with your horsemanship skills and getting your horse better educated whether it is a young horse or an older horse.
Amy has an accomplished background as a barrel racer and gymkhana events. She can help you and your horse learn the sport of speed events. She enjoys working with a broad range of students, whether it is a beginner or an advanced rider.
Private or group classes to accommodate youth to adults.  Lesson horses may be available to those who don't have their own horse but would like to learn how to ride and care for a horse. What a great opportunity and experience. Call for availability.
Western Riding and Barrel Racing/Game Events

Contact Amy McHale at 360-642-2009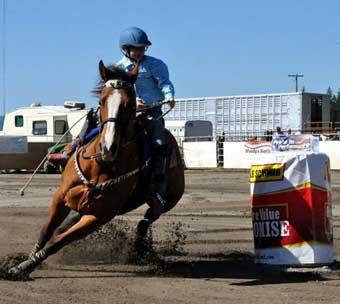 Barrel Run
by Wylie McHale
Life ain't no perfect barrel run.
It has obstacles in it
And rocks
And also gate problems
And horses throw a shoe
While turnin' fast
Runnin' home
Horse buckin'
Kid flyin'
Whoa stop, run into a wall
Barrel run over 19.873
That was bad
But I still going
I still runnin' until my
Heart's content.
Life ain't no perfect barrel run.